THE RESULTS OF VOTING REPUBLICAN:

Before voting based on some "hot button" issue, consider how your family will be affected by:
Tax cuts for high-income individuals at the expense of the working people
Continuing to allow tax loopholes that the rich and corporations use to avoid paying their fair share
The rich passing on huge fortunes to their heirs with little or no taxation
The rich buying Congress and legally hiding their contributions from scrutiny
Wall Street legally being allowed to cause another depression
Keeping the minimum wage so low that many workers are forced to collect welfare
Decline of the quality of life due to stagnant wages caused by the rich outsourcing jobs abroad to raise profits
Big insurers, drug companies, and major hospital lobbyists preventing good health care for all
No Medicare or Social Security
Business-friendly regulations weakening labor, public health, and environmental regulations
Ignoring climate science and adding to global warming, making portions of the planet uninhabitable
Climate change causing sea level rise which will wash away housing for millions
The spread of union-hostile "right to work" laws
An unprecedented wave of restrictions on women's rights
Legislation impeding the ability to get equal pay for equal work
Large-scale layoffs of teachers and public sector workers who are likely to support Democrats
Keep putting guns in the hands of crazy people who will kill you or your children
Condoning the killing gays and supporters of: women's' freedom and keeping guns away from crazies
Supporting anti-gay, anti-choice, anti-science, anti-Latino, anti-Muslim, right-wing extremists
Supporting fascism, violence, poverty, and anarchy
Today's America has nothing in common with the democratic dream envisioned by Washington, Jefferson, Madison and Adams. Democrats are the modern equivalent of the colonists who battled at Lexington and Concord - as we battle for the America that the founding fathers envisioned – and against the creeping oligopoly that the founders warned against.
You may not think Democrats are perfect, but Republicans are getting nuttier by the day – yikes!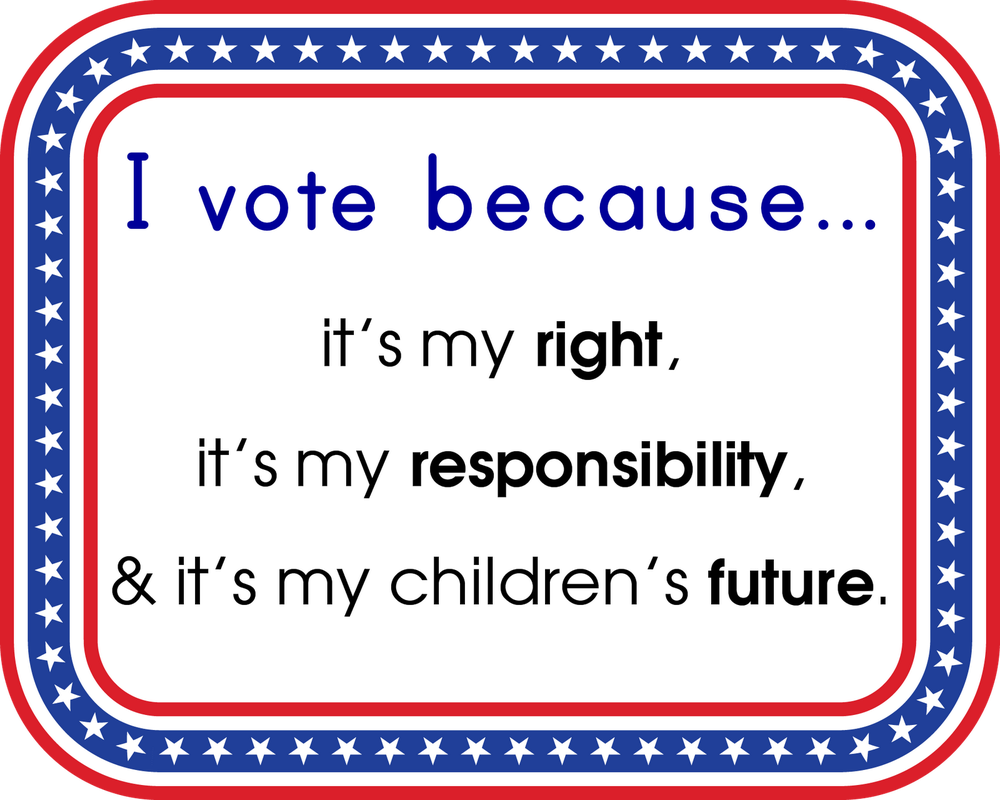 HE TOP 10 REASONS TO REGISTER AND VOTE

10. It's your money. The county commissioners, governor, state officials, legislators, president and members of Congress you vote for will decide how much of our wealth to invest in public services and how to fairly share the tax burden.

9. It's your children's education. You elect local and state school board members who set public education policy and budgets that will affect how well prepared your children and grandchildren will be for the future. Decisions by our legislators, governor, members of Congress and president also affect the public schools-- and the quality and cost of higher education as well.

8. It's your job. Congress, the president, the governor and your legislators influence what job training is available, minimum wage, pay equity, fairness in hiring, health insurance through your employer, job and pension security, and workplace safety.

7. It's your health care. Actions by the governor, legislature and Congress as well as their decisions on Medicaid, Medicare and private insurance laws determine your access to health care.

6. They're your highways. Pennsylvania's traffic is growing rapidly. Your county commissioners, legislators, governor and members of Congress decide what highways are needed, what alternatives to highways such as public transit to support, and how to pay the bill.

5. It's your Social Security. The president and your members of Congress decide how much payroll tax you pay, cost of living increases and benefit schedules for your Social Security pension, and what Medicare services you receive and share payment for.

4. You live in Pennsylvania. Your county, state and national elected officials set standards, enforcement strategies and budgets. They plan and zone where roads and industries will be built and how public lands will be used -- decisions that can determine how and where you live and work.

3. It's your neighborhood. The elected officials and judges you vote to retain make daily decisions about crime prevention, laws and law enforcement, safe and affordable homes, traffic patterns, where to put schools, parks and recreation.

2. They're our children. We do our best to keep them healthy, fed, safe, educated and cared for. The officials you elect set policies that affect all Pennsylvania families in pursuing their goals and dreams.

1. It's your Constitutional Republic. Make it work. Register and Vote.

Here are some important events in U.S. history decided by just a few votes:

1). Richard Nixon, not John F. Kennedy, would have become President of the U.S. in 1960 if one person from each voting place had voted different

2). U.S. President Andrew Johnson would have been removed from office in 1867.

3). Texas might not have become part of the United States in 1845 if one U.S. Senator had voted differently.

4). The 2000 Presidential election was decided by a mere handful of votes in Florida.


THE PRICE PAID BY THE FOUNDING FATHERS:

Have you ever wondered what happened to the 56 men who signed the Declaration of Independence? What fates befell them for daring to put their names to that document?

Five signers were captured by the British as traitors and tortured before they died.
Twelve had their homes ransacked and burned.
Two lost their sons serving in the Revolutionary Army, another had two sons captured.
Nine of the 56 fought and died from wounds or hardships of the Revolutionary War.

They signed and they pledged their lives, their fortunes, and their sacred honor. They were men of means, and well educated. And they signed the Declaration of Independence knowing full well that the penalty would be death if they were captured.

Carter Braxton of Virginia, a wealthy planter and trader, saw his ships swept from the seas by the British Navy. He sold his home and properties to pay his debts, and died in rags.

Thomas McKeam was so hounded by the British that he was forced to move his family almost constantly. He served in the Congress without pay, and his family was kept in hiding. His possessions were taken from him, and poverty was his reward.

Vandals or soldiers looted the properties of Dillery, Hall, Clymer, Walton, Gwinnett, Heyward, Ruttledge, and Middleton.

At the battle of Yorktown, Thomas Nelson, Jr., noted that the British General Cornwallis had taken over the Nelson home for his headquarters. He quietly urged General George Washington to open fire. The home was destroyed, and Nelson died bankrupt.

Francis Lewis had his home and properties destroyed. The enemy jailed his wife, and she died within a few months.

John Hart was driven from his wife's bedside as she was dying. Their 13 children fled for their lives. His fields and his gristmill were laid to waste. For more than a year, he lived in forests and caves, returning home to find his wife dead and his children vanished. A few weeks later, he died from exhaustion and a broken heart.

Norris and Livingston suffered similar fates.

Such were the sacrifices of the American Revolution. These were not wild-eyed, rabble-rousing ruffians. They were soft-spoken men of means and education. They had security, but they valued liberty more.
Standing tall, straight, and unwavering, they pledged: "For the support of this declaration, with firm reliance on the protection of the divine providence, we mutually pledge to each other, our lives, our fortunes, and our sacred honor."

Honor these patriots -- GET OUT AND VOTE!